Four Unknown Actresses Make Snow White And The Hutsman Shortlist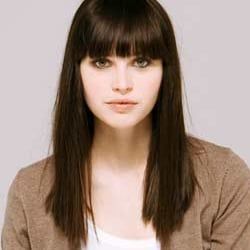 It was just a few hours ago that we were talking about two competing projects inspired by Snow White, and two different A-list actresses considered to play the evil queen. Now we're already moving on to the younger talent for one of the projects, Snow White and the Huntsman, which is indevelopment at Universal with a script that made the Black List today. The Huntsman producers, according to THR, are looking into four different relatively unknown actresses to play one of the titular role, with Michael Fassender also considered to play the other half of the lead duo as the Huntsman.
The shortlist of four includes Riley Keough (Elvis's granddaughter seen in The Runaways) and Felicity Jones (in Julie Taymor's The Tempest), plus Bella Heathcoat and Alicia Vikander, whose entire careers thus far have taken place overseas. The studio is still willing to change their mind and look for a better known actress-- Kristen Stewart, Dakota Fanning and Saoirse Ronan, predictably, have all been considered-- but right now they're in the process of screen testing the unknowns.
With Relativity Media also in the process of developing their own project, it's going to be a race to the start line to see which studio can make their movie first. The cast they're lining up so far looks pretty solid, and I'm especially intrigued by them picking Fassbender-- between his lecherous character in Fish Tank, his upcoming role in Jane Eyre and this, he could be developing a weird track record for working with teenage actresses.
Your Daily Blend of Entertainment News
Staff Writer at CinemaBlend