GLAAD Media Award Nominees Announced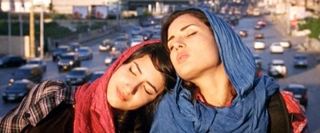 Since 1990 the Gay & Lesbian Alliance Against Defamation (or GLAAD) has been celebrating productions that present "Fair, Accurate and Inclusive Representations" of the LGBT community with the Annual GLAAD Media Awards. Giving some perspective on where we stood as a culture at that time of the first GLAAD Media Awards, the premiere winners went to television shows like the willfully transgressive TV drama thirtysomething and the society-skewering sketch series The Tracey Ullman Show. It wasn't until the following year that GLAAD honors extended to film, where the allegorical Handmaid's Tale and AIDs-centered drama Longtime Companion won honors.
2012 marks the GLAAD Media Awards 23rd year, and the ceremony has grown from a small affair to a lavish and celebrity-studded string of festivities that take place in New York City, Los Angeles and San Francisco. Fittingly, this year's nominees (via Deadline) include features with A-listers as well as films from all over the globe.
OUTSTANDING FILM – WIDE RELEASE
Albert Nobbs
Beginners
J. Edgar
OUTSTANDING FILM – LIMITED RELEASE
Circumstance
Gun Hill Road
Pariah
Tomboy
Weekend
OUTSTANDING DOCUMENTARY
Becoming Chaz
The Strange History of Don't Ask, Don't Tell
Two Spirits
We Were Here
The World's Worst Place to be Gay?
These films explore various shades of the LGBT rainbow. The Glenn Close-fronted Albert Nobbs, the Spirit-nominated indie Gun Hill Road, the French coming-of-age dramaTomboy, and the gender-transition doc Becoming Chaz all center on transgender protagonists, both past and present. The Leonardo DiCaprio-fronted biopic J. Edgar and the British drama Weekend focus on the romance of two gay men, over the long and short term respectively, while Beginners offers a bittersweet subplot of a recent widower (Christopher Plummer in a heralded portrayal) who finally comes out of the closet, embraces his gay identity and gets politically active.
Lesbians get love in Pariah, a beautiful coming-of-age indie effort, and the darting Iranian romance, Circumstance, while the documentaries The Strange History of Don't Ask, Don't Tell, Two Spirits, We Were Here and The World's Worst Place to Be Gay? make politics personal with their heartfelt interviews and poignant revelations. In world where films like these are often relegated to the ambiguous "special interest" section, GLAAD is here to draw notice and remind all of us that these are not stories of a special interest group, but of people.
The 23rd Annual GLAAD Media Awards will be held in New York on March 24, Los Angeles on April 21, and San Francisco on June 2.
Staff writer at CinemaBlend.
Your Daily Blend of Entertainment News
Thank you for signing up to CinemaBlend. You will receive a verification email shortly.
There was a problem. Please refresh the page and try again.