How Neil Gaiman Feels About Sandman Losing Joseph Gordon-Levitt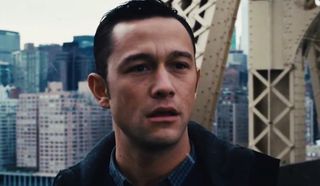 Because every popular comic, superhero or not, is fodder for a big screen adaptation these days, Neil Gaiman's cult favorite, Sandman, has been in the conversation for years. Recently the project appeared to take a step forward, hiring a writer to pen the script, but almost as quickly it took a huge leap backwards, as Joseph Gordon-Levitt, who had long been attached to star and direct, exited the project. Gaiman took to social media to share his feelings on the matter, and made his stance and his loyalties abundantly clear.
This Twitter post certainly makes it seem like Neil Gaiman isn't all that broken up about a Sandman movie not happening at the moment. And as excited as some fans were to see the beloved comic on the big screen, there were likely just as many, if not more, who took a deep breath now that the notoriously "unfilmable" project has been taken back to the drawing board.
The chief reason why Joseph Gordon-Levitt abandoned ship was because Sandman recently moved homes from Warner Bros. to their subsidiary New Line. As he was also in line to direct and produce, he was unhappy with the creative direction that the project was moving, and stated that he and the studio no longer saw eye to eye on what makes Sandman special and how to proceed.
For his part, Neil Gaiman also reiterated that he has little to no creative control over what DC and it's imprint Vertigo, which published Sandman, does with the comics. That includes writing, casting, and all the rest. Watching other people go in and muck with something you created must be a surreal and difficult thing for a writer to experience.
And despite the fact that Joseph Gordon-Levitt left Sandman without a star, director, or producer, Neil Gaiman has nothing be love for the 35-year-old multi-hyphenate.
The writer even hopes that he has the chance to work with Joseph Gordon-Levitt sometime in the future.
Despite the fact that we won't see them work together on Sandman, we still have plenty to look forward to from Neil Gaiman and Joseph Gordon-Levitt separately. Bryan Fuller's adaptation of Gaiman's novel American Gods is still rolling right along at Starz, and we'll see Gordon-Levitt later this year as he plays the lead in Oliver Stone's Edward Snowden pic Snowden.
Your Daily Blend of Entertainment News