Idris Elba Taking Over For Morgan Freeman As Detective Alex Cross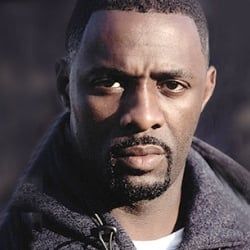 Detective Alex Cross isn't exactly a Jason Bourne or Jack Ryan in terms of book heroes with long lives on the screen, but the character created by James Patterson was played by Morgan Freeman in both Kiss the Girls and Along Came a Spider, so there's a little bit of a legacy there. Now the tradition lives on, but don't worry, Freeman isn't going to be attempting to stop criminals and investigate crimes again. Instead, Deadline reports, the role is being handed down to Idris Elba, who will play Cross in an adaptation of Patterson's recent book titled, simply, Cross.
David Twohy, who last made the nifty and slightly ridiculous thriller A Perfect Getaway, will be directing, with Elba taking his first big starring role after his shlock romance thriller Obsessed made a surprising amount of money when he shared top billing with Ali Larter and Beyonce. Elba is beloved by TV fans for playing both The Wire's Stringer Bell and The Office's Charles Minor, and starring in a budding franchise with a built-in audience seems like a great step for a star still building his movie credentials.
The twisted story for Detective Cross this time involves a serial rapist who is suspected of murdering Cross's pregnant wife 13 years earlier. It seems that the book met Cross at a later stage in his life, but with Elba taking over for Freeman I'd count on this being refitted as more of a prequel. With Chris Pine set to take over as Jack Ryan in a new adventure and Matt Damon-free Bourne probably inevitably, it seems like a good time for book heroes to start finding new leases on life. Just remember, if we start rebooting Harry Potter, we've probably gone too far.
Your Daily Blend of Entertainment News
Staff Writer at CinemaBlend