New Image From Scream 4 Shows A Screwed Emma Roberts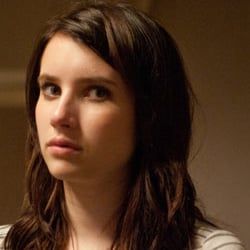 We're almost there, guys! Now that we've rolled through almost all of January, there's just over two months left before Scream fans finally get their long awaited fourquel. Wes Craven has been hard at work with his ensemble cast preparing one of the most anticipated horror follow ups ever.
We got our hands on a brand spanking new image from Scream 4 showing off an utterly screwed Emma Roberts, who looks scared, but probably doesn't know she's about to be stabbed in the face. As we all know, Scream films are known for their misdirection so don't count Ms. Roberts out yet.
Expect a shit ton more of these as we near the film's April 15th release date, but for now, soak up the one below (click on the image to see it full size) and prepare yourself for more Ghostface than you can handle.
For more Scream 4 news, head on over to our Blend Film Database
Your Daily Blend of Entertainment News