Imogen Poots Is Fright Night's Leading Lady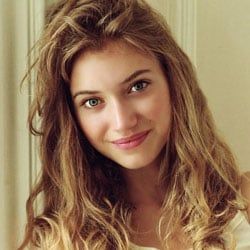 The gang is almost all here for the Fright Night remake. We've got Anton Yelchin playing Charley Brewster, Toni Collette as his mother, Christopher Mintz-Plasse as his pal Evil Ed, Colin Farrell as the evil vampire next door, Jerry Dandrige, and David Tennant as the new Peter Vincent, the man Charley calls upon to help him with his bloodsucker problem. Now it's on to the little lady in Charley's life, Amy. And that role has gone to Imogen Poots.
Poots has a handful of films on her resume including V for Vendetta, 28 Weeks Later, Me and Orson Welles and Solitary Man, but she's certainly far lesser known than her fellow cast members. THR describes her role as "part of the popular crowd and unaware of his earlier life as a nerd," which clearly reflects the filmmakers' effort to modernize the production a bit.
Now the only role left yet to be cast is that of Jerry's right hand man, Billy Cole. Ever since word first got out about a Fright Night remake, I always imagined Sam Rockwell in the role. He and Jonathan Stark kind of look alike.
Your Daily Blend of Entertainment News
Staff Writer for CinemaBlend.