Iron Man 3 And Thor: The Dark World Will Be Released In 3D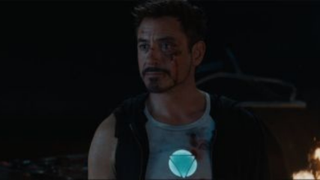 (Image credit: Disney)
Though The Avengers is the year's undisputed box office champion by an enormous margin, it's hard to ignore that the super-superhero film had a big leg up by being released in 3D. It was converted into the format after it was shot, in a tactic that some might call a "cash grab"-- and a cash grab that was immensely successful for Disney and Marvel Studios. So, proving that they're no fools, the studios are prepared to use the same gambit to make hits out of two of their upcoming films.
In addition to confirming a release date for Ant-Man, Disney announced a handful of updates about their upcoming projects, including 3D releases for their next two films: Iron Man 3 and Thor: The Dark World. Both films are coming next year, with Iron Man 3 in May and Thor 2 in November, and are currently in production, neither of them shooting in 3D. The process for post-converting films into 3D has gotten a lot better since the bad old days of Clash of the Titans's six-week process into 3D, but it's not foolproof either; witness the way Disney decided to post-convert John Carter into 3D, visibly irritating director Andrew Stanton and resulting in a movie that flopped anyway.
But Iron Man 3 director Shane Black and Thor: The Dark World director Alan Taylor probably knew the moment The Avengers was converted into 3D that their films would be next, and hopefully they've been accounting for it on the set. There's no 3D yet announced for Marvel's other upcoming films Captain America: The Winter Soldier or Guardians of the Galaxy, but unless this trend dies off dramatically within the next year, we can probably expect them to be next.
Your Daily Blend of Entertainment News
Staff Writer at CinemaBlend