J.J. Abrams Rounds Out The Super 8 Cast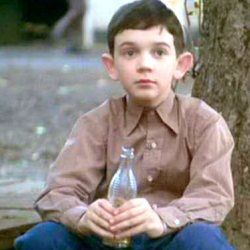 Confirming a report that surfaced over the weekend, THR writes today that Kyle Chandler and Elle Fanning will be playing the leads in J.J. Abrams' Super 8, and adds a few more names to the mix as well. Ron Eldard, Noah Emmerich, Gabriel Basso, Joel Courtney, Riley Griffiths, Ryan Lee and Zach Mills will be joining the production, which got started in West Virginia just yesterday.
Though there was an open casting call for all the roles in the film, including the lead children's parts, a lot of these actors have plenty of experience in the industry. Two of the younger names on the list, Mills and Basso, have extensive TV and movie credits and experience as child actors, while Eldard and Emmerich have had "hey it's that guy" small roles in films for decades. It's hard to be too disappointed that Abrams didn't follow through on casting unknowns when we really don't know anything about the project, and none of these people are what you would call household names (even Chandler and Fanning don't really make the cut). Still, I was kind of interested to see which kids he would pick out of Midwestern obscurity and quite possibly launch to stardom.
Either way, I'm just glad to see Super 8 get going so we're that much closer to having a finished product. After some set photos surfaced yesterday I'm also optimistic we'll be seeing more from this set sooner than later, so check back for that.
Your Daily Blend of Entertainment News
Staff Writer at CinemaBlend
Your Daily Blend of Entertainment News
Thank you for signing up to CinemaBlend. You will receive a verification email shortly.
There was a problem. Please refresh the page and try again.