James McAvoy Playing Young Professor Xavier In X-Men: First Class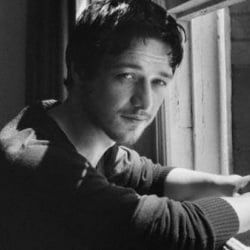 Matthew Vaughn is moving ahead quickly on putting together his X-Men: First Class, and has secured his first major casting coup-- THR reports that James McAvoy has signed on to play Professor Charles Xavier, the character played by Patrick Stewart in the first three X-Men films.
The new film will serve as a prequel that documents Xavier's founding of the Academy where he brought together young mutants to train them, as well as his falling out with Erik Lensherr, the mutant who would eventually become the archvillain Magneto. Production is set to start this summerin London, which means that we should expect casting for young Magneto very, very soon. Xavier has almost always been depicted in the comics as both hairless and wheelchair bound, though if that character and Magneto are going to be the focus of this new movie, I'd expect a more mobile and youthful version to come out in McAvoy's performance.
McAvoy has been straddling the line between big-budget films and thoughtful indies ever since he appeared in The Lion, The Witch and the Wardrobe as Mr. Tumnus, and the X-Men role will be his second major comic book film after starring in Wanted (a movie that still has a sequel in the works, incidentally). Though he doesn't have the typical action star physique and looks, McAvoy is a fantastic and magnetic actor, and seems pretty perfect as the cerebral do-gooder Xavier. If they cast someone equally as intriguing as Magneto, Vaughn will be well on his way to reversing the string of bad X-Men related movies that have come out since X-Men 2.
Your Daily Blend of Entertainment News
Staff Writer at CinemaBlend