Jared Leto's Joker Even Freaked Out Suicide Squad's Director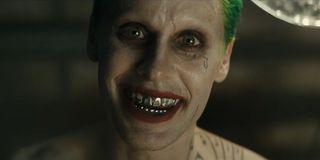 In the pantheon of comic book supervillains, The Joker is not only among the most famous, but more importantly, one of the toughest to perform. Jared Leto is the latest actor to take the challenge, with numerous reports and comments indicate that Suicide Squad will have one of the most frightening versions of Joker ever seen. Apparently, the rumors are true as even director David Ayer found himself freaked out.
While praising Leto on his performance in this August's potential blockbuster, the director recounted to USA Today how the Dallas Buyer's Club star was able to terrify him a few times. Ayer was asked directly by the publication if he was frightened at all by Leto on set, and he said:
David Ayer also echoed previous statements about exactly how intense Leto was in the role, saying that people "kept their distance" from him while he was working, as well as there being a "pageantry" to him on set. This comes after reports from last year where Will Smith said that he never truly met Leto during the production, as the actor was always in character as The Joker. Jared Leto even raised a few eyebrows by sending weird gifts to the rest of the cast during shooting. These gifts included bullets, a rat and a deck of cards. Leto is the fourth actor to play Joker on the big screen, following Caesar Romero, Jack Nicholson and Heath Ledger, and as Ayer acknowledged, he's a "scary character to tackle."
While he retains the white skin, green hair and ruby lips, Joker's physical appearance in Suicide Squad is different than his standard look, thanks to his new tattoos and blinged out teeth. Personality-wise, he'll be that same psychotic murderer who causes chaos in Gotham City on a regular basis, and feels joy at the suffering of others. Quite standard really. Unlike most of the movie's criminal protagonists, Joker won't be serving on the Suicide Squad. While the specifics of his role in the movie are still a mystery, it's understandable that he'd be set apart, given how unpredictable he is.
From what we've seen of Jared Leto's Joker so far, there will be many scenes between him and Margot Robbie's Harley Quinn, including when they met and how he drove her to madness. Since Batman will also be chasing down the couple at some point, it's a good bet Joker will fight his arch-nemesis. As for the present day events involving the Squad, it was reported early during preproduction that Joker would serve a Hannibal Lecter-type role, i.e. providing advice or intel while locked up. If that's true, it's likely he'll eventually escape and resurface for one of the new Batman movies or Suicide Squad 2. Either way, we're sure that part of David Ayer gets chills when thinking of Jared Leto's Joker somehow getting out into the open.
We'll see what's in store for The Joker, both in a prison cell and on the loose, when Suicide Squad charges into theaters on August 5. Though tonight's brand new trailer might change that sooner than later.
Your Daily Blend of Entertainment News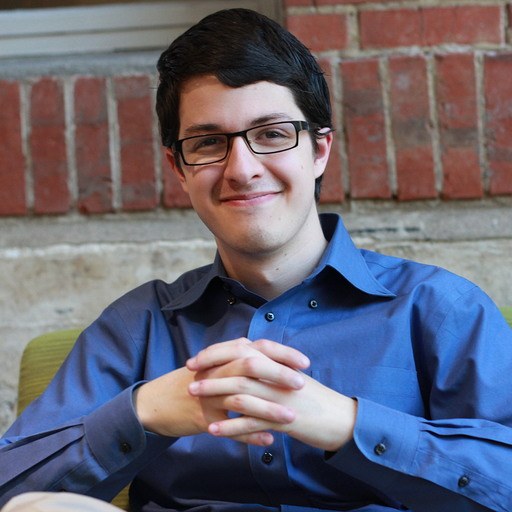 Connoisseur of Marvel, DC, Star Wars, John Wick, MonsterVerse and Doctor Who lore. He's aware he looks like Harry Potter and Clark Kent.