Jared Leto's Still Sending Bizarre Gifts To His Suicide Squad Co-Stars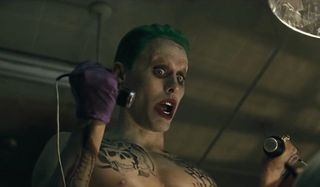 Every actor has their own process for preparing for a role. In Jared Leto's case, one of the ways he got in character as The Joker for Suicide Squad was sending creepy gifts to his villainous co-stars. At first it sounded like this was just something he decided to do earlier in the film's production, but with Suicide Squad nearing the end of filming, Leto still isn't done giving bizarre items to his fellow actors.
Jay Hernandez, who plays pyromaniac El Diablo in Suicide Squad, posted this photo on Instagram of gifts Leto… sorry, his friend The Joker, sent him, giving everyone "a glimpse into the mind of a mad man." From left to right, we have a deck of cards with a joker card on top of the box, a mysterious object wrapped in newspaper and an envelope with "diablo" written in childish scrawl. No doubt the envelope contains a letter of Joker's insane ramblings (with a death threat included for good measure), but frankly, I can't even imagine what is in the wrapped package. If it were a gift from the real Joker, it would probably be a severed appendage.
Jared Leto began this bout of giving back in June, and the gifts he sent out included bullets for Will Smith (Deadshot) and a live rat for Margot Robbie (Harley Quinn). The 30 Seconds to Mars singer also recorded a video for the entire cast that featured a dead hog, which no doubt resulted in nightmares. His goal for Suicide Squad is to make the character his own and give audiences a Clown Prince of Crime they've never seen before, and so far it appears he's succeeding. Appearance-wise, his Joker is a mix of old and new, having retained the white skin, green hair and ruby lips, but also rocking unusual tattoos and bejeweled teeth. More important, however, is his dedication to the role, as his co-star Jai Courtney (Captain Boomerang) apparently hadn't seen him out of character during filming.
Joker's exact role in Suicide Squad is still a mystery outside of reports he'll spend the majority of the film behind bars. However, we do know for sure that we'll see him in several scenes with Harley Quinn (including possibly explaining how he drove her insane) and a car chase sequence with Batman. There is also a rumor that Joker will first appear in March's Batman V Superman: Dawn of Justice in a flashback scene showing the murder of Jason Todd, so audiences could get a peek at Leto's psychopathic performance earlier than expected.
Weird gifts aside, it sounds like Leto and the other Suicide Squad cast members had fun with each other, and we'll seem them together when the film hits theaters on August 5, 2016.
Your Daily Blend of Entertainment News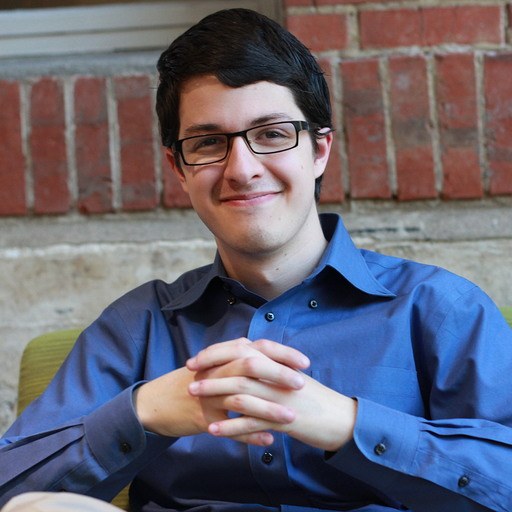 Connoisseur of Marvel, DC, Star Wars, John Wick, MonsterVerse and Doctor Who lore. He's aware he looks like Harry Potter and Clark Kent.