Jemaine Clement's Next Movie Role Is In New Zealand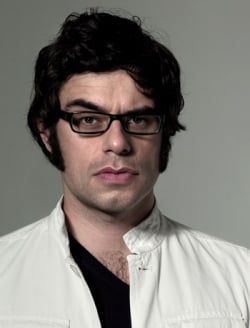 No, normally, a small New Zealand movie wouldn't gather attention around these parts. But ever since Jemaine Clement and Bret McKenzie walked away from the Flight of the Conchords TV series, and Clement was so woefully underused in Gentlemen Broncos, I've been wondering what he'd be up to next.
[[ br. ]] Flight of the Conchords episode, Jemaine has headed back to New Zealand. Quiet Earth is reporting that Clement is part of the cast of Predicament, a crime comedy set in the 1930s. The main character is a teenager who conspires with two others to blackmail wealthy couples, so presumably Jemaine isn't the main character. But still, a little bit of Clement can go a long way. No telling if we'll ever see this movie in the States, but now you'll know to keep an eye out for it.
Staff Writer at CinemaBlend
Your Daily Blend of Entertainment News
Thank you for signing up to CinemaBlend. You will receive a verification email shortly.
There was a problem. Please refresh the page and try again.