Jeremy Renner Confirms He's Being Groomed To Take Over The Mission: Impossible Series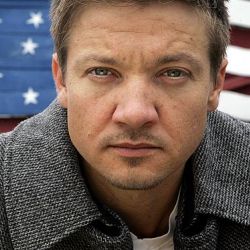 Though for a while it looked as if Paramount would be distancing Tom Cruise as much as possible from Mission: Impossible 4-- the franchise that he helped turned into a global success-- they backed down and decided instead to give Ethan Hunt a younger sidekick with presumably less baggage than the couch-jumping Cruise. That gig went to Jeremy Renner, the recent Oscar nominee and rising star who has been running around Dubai with Cruise over the last few weeks as production on the film, now titled Mission: Impossible: Ghost Protocol gets started under director Brad Bird.
But with this summer's flop Knight and Day behind him Cruise now seems like even less of a bankable star, and the rumor that keeps dogging him is that Renner's character has been added to Ghost Protocol in order for the franchise to carry on without Cruise. As it turns out, that one is actually true. Talking to MTV this week from the film's Dubai set, Renner confirmed that he signed on for the new film with an eye toward the future:
He wouldn't confirm exactly how that shift might be covered in the film, arguing that the script itself is "still evolving," but he did chat a little about the amount of training and stunts he's been put through on the set so far:
I actually like the idea of Renner learning about action movie from Cruise, who's clearly excelled in the genre for decade, and I really like the notion of Renner taking over as the next generation Ethan Hunt. So long as he can pull another Cruise-like move and make other films in the meantime-- Cruise's best performances, in Jerry Maguire and Magnolia, came between the first two Mission: Impossible films-- it's a move that will pay off for all of us.
Your Daily Blend of Entertainment News
Staff Writer at CinemaBlend