Joel Silver Wants 3D Swamp Thing Remake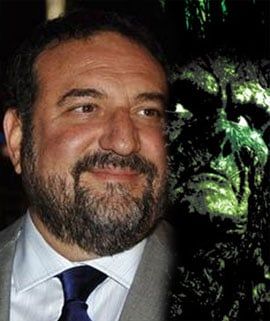 The internet has been abuzz today with all the talk about Disney buying out Marvel Entertainment. Lest the other comic companies be completely forgotten, Collider has put it out there that Joel Silver wants to tackle Vertigo Comics classic horror hero Swamp Thing.
In the midst of press schmoozing for his winter release Whiteout Silver was asked about his feeling on 3D. His response: "I'm developing a picture now that I'd like to do…I'll hopefully do Swamp Thing, which is a movie we've had for a long time. We think that would be great to do in 3D. There are a couple of projects I'm thinking about (for the format) but not everything."
Really? Is anyone interested in producing anything besides comic book super hero movies? Before you Swamp Thing fans start getting excited, bear in mind there's a reason he mentions only a couple of his upcoming projects in 3D. The guy has more stuff in development than the Obama administration, including a He-man movie, a Wonder Woman flick, yet another Lethal Weapon installment and at least a dozen others. It's also a project they've had on tap for a while, meaning in all that time it's never made it past talking point status. While 3D Swamp Thing has a nice classic horror ring to it, you can bet it will be a long time before it's more than a glimmer in Silver's eye.
Your Daily Blend of Entertainment News
Thank you for signing up to CinemaBlend. You will receive a verification email shortly.
There was a problem. Please refresh the page and try again.