John Carpenter Returns With A Trailer For The Ward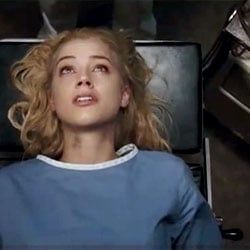 Legendary director John Carpenter hasn't made a feature film since Ghosts of Mars in 2001. That's a pretty terrible note to go out on, so it's good news that he's back with a new project called The Ward.
The film doesn't have a US release date yet, but it's set to debut in the UK on January 21st. The Ward has already played at a couple of different film festivals and gotten favorable reviews. It doesn't hurt either that Carpenter's lead is perennially maybe she'll be big if they ever release The Rum Diary girl Amber Heard.
A full-length trailer for The Ward has just popped online. Take a look:
It actually looks sort of like Sucker Punch, minus all the fantasy sequences. That's not necessarily a bad thing and the trailer's not only sharp it's not shy about shower scenes. Shower scenes are good. Are you interested in seeing Carpenter back in action? Let us know in the comments below.
Your Daily Blend of Entertainment News
Thank you for signing up to CinemaBlend. You will receive a verification email shortly.
There was a problem. Please refresh the page and try again.