Kathy Bates And Whoopi Goldberg Helping Kate Hudson Through Cancer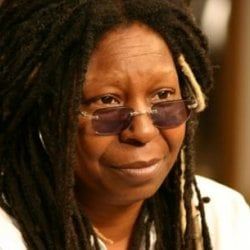 I'm still having trouble wrapping my mind around the notion of Kate Hudson and Gael Garcia Bernal in a romantic relationship-- but then again, Bernal will be romancing Amanda Seyfried in Letters to Juliet later this year, so I guess we already have proof that weirder things can happen. As if Earthbound director Nicole Kassell already knows that Hudson and Bernal will need all the help they can get, she's bringing in some big guns for backup.
THR is reporting that Kathy Bates and Whoopi Goldberg are joining the cast, which also includes Rosemarie DeWitt, Lucy Punch, Romany Malco, Steven Weber and Treat Williams. In the film Hudson plays a woman who discovers she has cancer immediately before meeting a new guy, played by Bernal. I guess we should plan on seeing Goldberg and Bates dispensing some folksy/motherly wisdom on how to get through the whole thing?
Staff Writer at CinemaBlend
Your Daily Blend of Entertainment News
Thank you for signing up to CinemaBlend. You will receive a verification email shortly.
There was a problem. Please refresh the page and try again.