Keenen Ivory Wayans Parodying Adoption With His Next Comedy Project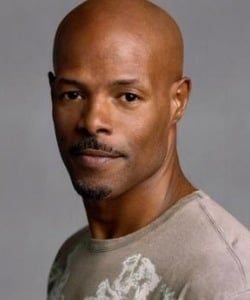 The good news: White Chicks 2, which was first threatened last summer, is no longer happening. The bad news: instead we'll get It Takes A Village, a different comedy from director Keenen Ivory Wayans that will probably be just as offensive and uninspired. According to Deadline Wayans has set up the project at Sony, where he's writing and directing the screenplay based on an idea from Todd Garner.
Combining a high concept comedy idea-- a white woman bringing seven Pacific Island tribal elders into her snooty gated community-- and a fresh-from-the-tabloids parody-- a white woman adopting overseas-- It Takes A Village will star an unnamed 30-something actress as a woman who adopts a child in the South Pacific, but must bring home the tribal elders with her so that they can choose her as the child's parents. Wayans puts it in fairly standard emotional parent terms:
Hey, at least it's not Dance Flick, right? Since their peak with Scary Movie the Wayans family hasn't exactly been contributing much good to the comedy world, and while Keenen Ivory always seemed like the genius in the In Living Color days, we're tempted to give up on him entirely after White Chicks and Little Man. It will definitely be interesting to see a white adult actress join in on the raunchy comedy, but I'm still not holding out any hope that this will have anything more to say about race relations, much less adoptions, than White Chicks 2 would have.
Your Daily Blend of Entertainment News
Staff Writer at CinemaBlend