Keira Knightley Replaces Scarlett Johansson In Can A Song Save Your Life?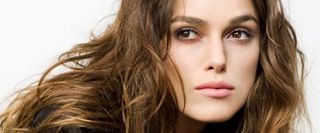 Even before The Avengers came out and we knew about the big chase scene between Mark Ruffalo's Hulk and Scarlett Johansson's Black Widow, we were getting excited about a planned reunion between the two of them. The actors had signed on as of February to star for Once director John Carney in A Song Can Save Your Life, another musical about an aspiring musician who moves to New York with her boyfriend and promptly gets dumped. Johannson was set to play the singer, with Ruffalo as a music producer who discovers her performing in bars.
It's just been a few months since that announcement, but a lot appears to have changed. Screen Daily is not only reporting that Keira Knightley will replace Johansson in the film, but they make no mention of Ruffalo, suggesting he might be off the project as well. They say Johansson left for personal reasons-- maybe she's just dying for a break after so much time promoting The Avengers?-- and mention that True Grit's Hailee Steinfeld is still on board, set to play the daughter of the record producer character, who may or may not still be Mark Ruffalo.
It's a bummer to see talent drop out of any promising project, especially when it promises a superhero-sized reunion, but Knightley is more than qualified as an alternative, and hopefully Ruffalo's replacement will be just as talented as well. With Once blowing up as a Broadway musical, Carney is becoming better known than ever, which puts a lot more pressure on his sophomore effort.
Staff Writer at CinemaBlend