Kevin Bacon Will Help Julianne Moore Cheat On Steve Carell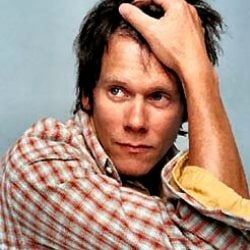 The Steve Carell-Ryan Gosling project formerly known as Stupid, Crazy Love has been attracting all kinds of fascinating cast members, from Julianne Moore to Zombieland cutie Emma Stone. Now the cast has got even more, well, connceted. THR reports that Kevin Bacon has joined the film as well, playing a co-worker of Moore's character (Carell's wife) who starts having an affair with her right after Carell's character turns to a life coach (Gosling) to save the marriage.
The idea is apparently for this movie to be much less comedic than the usual Steve Carell fodder, and it will be interesting to see how Kevin Bacon fits in overall. I mean, not that I don't love the guy who gives us Michael Scott every week, but I can see how an eye would wander when Kevin Bacon comes on the scene. I'm just sayin'.
Your Daily Blend of Entertainment News
Staff Writer at CinemaBlend