Kevin Smith Launches Podcast For Red State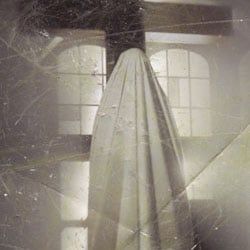 Kevin Smith and long-time producer/smoking buddy Scott Mosier have one of the most popular podcasts currently on the air--SModcast. Their weekly foray into the internet mostly just consists of the two of them talking about whatever ridiculous crap they find in the news or just in life that week, but it always turns out to be one of the funniest hour-and-a-halfs of comedy you'll ever hear.
Now, Smith is harnessing his podcast power to help promote his upcoming horror flick, Red State - a film about "fundamentalism to the extreme", whatever that means. Kevin has opened up his doors to the public, allowing fans to ask questions that will be answered in the podcast that will hopefully shed some light on what the film will bring to the tired horror genre.
The Red State of the Union Q&A's will be released every Wednesday, with SModcast following on Sunday where Kevin will undoubtedly make a few extra comments about the film. Subscribe via iTunes if you want to follow along. Check out the official SMOD website for more details.
Your Daily Blend of Entertainment News
Thank you for signing up to CinemaBlend. You will receive a verification email shortly.
There was a problem. Please refresh the page and try again.