The Last Of Disney's Nine-Old-Men, Ollie Johnston Dies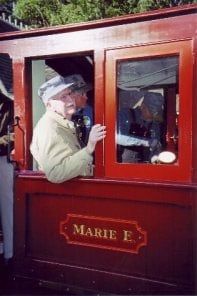 Walt Disney Studios has announced that animator Ollie Johnston died yesterday, April 14th, at the age of 95. Johnston was the final surviving member of the Disney Studios "Nine-Old-Men," a name given to the animators who were the key animation forces behind the studio's most famous animated creations between 1934 and 1978. He was living in a long term care facility in the state of Washington and died of natural causes.
Johnston, whose credits include some of the greatest animated movies ever made, joined the Disney Studios in 1935 and began working on Snow White and the Seven Dwarfs. He also worked on such classics as Pinocchio, Fantasia, Song of the South, Cinderella, and Alice in Wonderland. He was often closely associated with fellow Disney animator Frank Thomas and the two collaborated on the animated reference book, "The Illusion of Life." The two attended Stanford University together and were featured in a documentary called Frank and Ollie.
Johnston's wife of 62 years, Marie, also a Disney artist, died in 2005, the same year he received the National Medal of Art from President George W. Bush. His work speaks for itself and he was truly a pioneer and giant in the animation world. While the death of a 95 year old man is obviously not unexpected, it is saddening and a good time to watch the countless movies he was a part of over his long career. You have many of them in your DVD collection already, no doubt.
Your Daily Blend of Entertainment News