Little Miss Sex Education?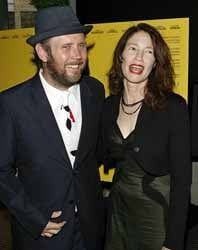 There are really no words to embody the success of Little Miss Sunshine. The quirky little indie sold for $10 million at Sundance film festival, and has gone on to wow crowds for several consecutive months--even generating buzz about a possible Oscar nod for best picture. Who knew a downer comedy about losers and beauty pageants could be such a crowd-pleaser?
Directors Jonathan Dayton and Valerie Faris may have had an inkling, but surely nothing like this. Since they are clearly in hot demand right now, they have declared their next project, and it really is a keeper. According to Variety, they are in talks to helm The Abstinence Teacher for Warner Independent Pictures. The film is based on a not-yet-published book by Tom Perrotta (Election, Little Children), and he will (naturally) write the screenplay.
The Abstinence Teacher is about a divorced, female sex ed teacher in Middle America who butts heads with the town's conservative groups. While she tries to swat away the fanatical flies, she finds some time to fall for her daughter's born-again soccer coach. He must have looked just divine wearing shin guards.
Perrotta is an incredibly talented writer, and his book will hit shelves next year via St. Martin's Press. No word yet on when the film will happen.
Your Daily Blend of Entertainment News
Thank you for signing up to CinemaBlend. You will receive a verification email shortly.
There was a problem. Please refresh the page and try again.