Mark Wahlberg Interested In English-Language Remake Of Headhunters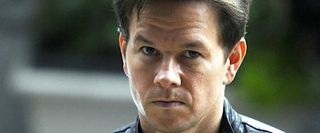 The remake train chugging through Hollywood has picked up yet another "passenger," as Mark Wahlberg revealed to the website ShortList.com that he has started the ball rolling on a remake of the Norwegian hit Headhunters, which currently sits at Summit Entertainment.
"It's one of the best movies I've seen in a long time," Wahlberg said. "I met with the director and pleaded with the studio that has the rights, so we'll see if we get anywhere with that."
At times, it seems like Wahlberg's driving the damn remake train as he cranks out Planet of the Apes, The Italian Job, Contraband and The Truth About Charlie, which was an inferior remake of the brilliant Charade. Just because you like a movie, Mark, doesn't mean you instantly have to make your own version of it!
Still, it sounds like this is in the very, very early stages. If Wahlberg's able to get his version of Headhunters off the ground, he'd likely play a corporate recruiter (or "headhunter") who routinely steals valuable works of art to fund his extravagant personal lifestyle. In time, he boosts precious art from the wrong people, and ends up paying the price.
Do you like the idea? Are you tired of remakes? Even if Wahlberg got the greenlight, it likely would be some time before he's able to commit, as he's currently on the hook for Michael Bay's Pain and Gain, 2 Guns with Denzel Washington, a sequel to The Fighter and a few other projects. Busy man. We'll keep you posted on Headhunters, but I wouldn't hold my breath just yet.
Movie junkie. Infatuated with comic-book films. ReelBlend cohost. Resident dad. Extroverted introvert. Wants to see the Snyder Cut. Managing Director at CinemaBlend.