Mary Elizabeth Winstead, Cobie Smulders And More Up For Avengers Sidekick Part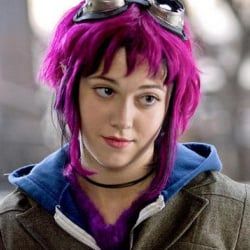 Another day, another shortlist of actresses up for a high-profile part in a big upcoming movie, this time the sidekick role in The Avengers that Samuel L. Jackson hinted at last night to Jimmy Fallon. It's unclear what the role will be beyond hanging out with Nick Fury, but the actresses up for the part, according to THR, include V's alien leader Morena Baccarin, How I Met Your Mother star Cobie Smulders, Cloverfield's Jessica Lucas and Ramona Flowers herself, Mary-Elizabeth Winstead.
As Jackson promised, the actresses are testing for the part this Friday, and whoever gets the part will be signed to a nine-picture deal similar to Jackson's, meaning they'll be traversing the Marvel universe alongside Nick Fury. THR points out that Baccarin may have an edge, having appeared on Firefly for Avengers director Joss Whedon, but there's no telling what either he or the studio is looking for. So if you wanted another shortlist of dark-haired actresses vying for a part to go alongside the Lois Lane rumors, there you have it!
Staff Writer at CinemaBlend
Your Daily Blend of Entertainment News
Thank you for signing up to CinemaBlend. You will receive a verification email shortly.
There was a problem. Please refresh the page and try again.