Mary Steenburgen Joins Michael Douglas And Robert De Niro In Last Vegas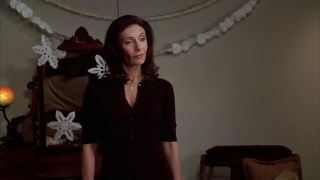 (Image credit: New Line Cinema)
Las Vegas. It's a world of debauchery, scandal and secrets, and so is often the perfect playground for tale of men gone wild. The wolf pack from The Hangover may have made their mark on Sin City with a night full of calamity and chaos they seem lucky to forget, but that funny foursome of friends isn't the only one with an eye on making Vegas its stomping grounds for mayhem. Screenwriters Dan Fogelman (Crazy, Stupid, Love.) has wound a bachelor party tale for a different generation with Last Vegas, a comedy about four 60-something retirees who look to celebrate their friend's long-term bachelorhood with a party that'd put their younger selves to shame.
Director Jon Turteltaub has wrangled an incredible cast that includes Morgan Freeman, Kevin Kline, Robert De Niro, and Michael Douglas. And now, Deadline reports Mary Steenburgen, who drew praise for her recurring role on 30 Rock last season, has signed on to play a love interest for the latter two. Douglas will take on the role of Billy, a finally-to-be-married man whose head is turned by Steenburgen's sultry Las Vegas lounge singer. De Niro will complete the love triangle as the besotted buddy Paddy.
Despite its racy setting, don't expect that Last Vegas will attempt the kind of raunchy comedy The Hangover made insanely profitable. Turteltaub has long been making PG-rated fare, from the chipper rom-com While You Were Sleeping, to Nic Cage adventures like National Treasure and The Sorcerer's Apprentice. So, it's likely Last Vegas will follow in the footsteps of the wildly successful Best Exotic Marigold Hotel and the recently released Hope Springs, both of which boasted storied, older stars and inviting PG-13 ratings.
Last Vegas will go into production this fall.
Your Daily Blend of Entertainment News
Staff writer at CinemaBlend.