Is Michael Bluth Making A Porno?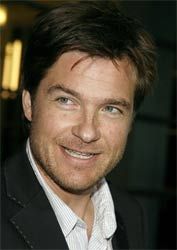 Kevin Smith's Zack and Miri Make a Porno is getting a lot of buzz. Part of that buzz is due to the recent departure of Rosario Dawson from the film in favor of a part in Eagle Eye. Actors leave projects all the time, but this one has a little sting since Smith wrote the role with Dawson in mind. That's a sting for the fans by the way, Smith seems more than accepting of Dawson's departure.
Part of Smith's calm response to the news about Dawson was an excitement about working with new actors. Smith claims to have someone very exciting in mind for the other lead role, Zack; someone he hasn't worked with yet but wants to work with. In an unusual move, however, Smith has been incredibly tight-lipped about who that person might be.
Well, Ain't It Cool has a possible insight on who that might be. According to an untested source, Smith is looking at Jason Bateman to play Zack. That's actually a pretty cool idea. Bateman has really grown his career in recent years with critical successes like "Arrested Development" and outlandish roles like Dodgeball. Seeing him team up with Smith would be very cool.
The joy about Smith's online presence is that he'll be quick to point out if this is an absolute baseless rumor. On the other hand, he probably won't admit if it's correct (especially if negotiations are going on), so a lack of comment from Smith won't completely mean it's right either. But if this is 100% out in left field, we'll probably know pretty soon.
Your Daily Blend of Entertainment News