Upcoming X-Men Movies: List Of Titles And Release Dates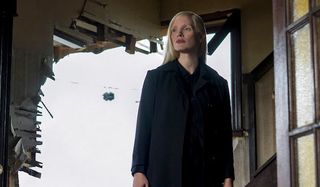 While the Marvel Cinematic Universe has been humming along since 2008, it was actually 20th Century Fox that helped start the comic book movie boom with Bryan Singer's X-Men in 2000. Over the years, the franchise has slowly grown into one of the most solid in movies today, and recently the studio has begun to look at ways to continue to expand its mutant universe even further.
Fans will note that 2016 was an important year for Fox, as the studio found out -- via Deadpool and X-Men: Apocalypse -- both how big their comic-book audience is, and that there is room for flexibility in approach. There already are plans for the future that will keep the X-Men and their associated characters going for quite some time, with spinoffs and solo movies in the works for years to come. Here's the complete list of greenlit X-Men and mutant films, with their planned release dates:
Deadpool 2
After being stuck in development hell for years and years, Tim Miller's Deadpool sparked a phenomenon when it was released back in 2016, and a sequel was never in doubt following its record-setting opening weekend. The sequel, which currently only goes by the name Deadpool 2, has a new director at the helm in David Leitch, but is bringing back writers/producers Rhett Reese and Paul Wernick, as well as (of course) Ryan Reynolds as the titular anti-hero. The film will see the Merc With The Mouth team up with two classic allies from the comics - the time-traveling Cable (Josh Brolin) and the remarkably lucky Domino (Zazie Beetz) - though plot details have been thin beyond that.
Release Date: May 18, 2018
X-Men: Dark Phoenix
After X-Men: Apocalypse, we assumed that the traditional X-Men ensemble would get another story, and it was quickly rumored that it would be a second blockbuster attempt at adapting the classic and beloved Dark Phoenix Saga (which was previously used as source material for Brett Ratner's X-Men: The Last Stand). Fox confirmed that story when they gave X-Men: Dark Phoenix its official title and a 2018 release date. Simon Kinberg, who has been a writer and producer working on the X-Men franchise since The Last Stand, has been handed the keys to the film and will be making his directorial debut. James McAvoy (Professor X), Jennifer Lawrence (Mystique), Michael Fassbender (Magneto), Sophie Turner (Jean Grey), Alexandra Shipp (Storm), Tye Sheridan (Cyclops), Nicholas Hoult (Beast), Evan Peters (Quicksilver), and Kodi Smit-McPhee (Nightcrawler) are all back in the 1990s-set story, with Jessica Chastain on-board playing a character that has yet to be revealed.
Release Date: February 14, 2019
The New Mutants
To date, most X-Men features have been straight-up blockbuster action movies, but writer/director Josh Boone is taking a hard left turn with his adaptation of The New Mutants. Based on the comic series originally started by Chris Claremont and Bill McLeod (though heavily inspired by the art of Bill Sienkiewicz), the film will be the franchise's first straight-up horror film, and it looks as though the story will primarily take place within the confines of a dilapidated hospital. Under the care of Alice Braga's Dr. Cecilia Reyes the titular team includes Anya Taylor-Joy as Illyana Rasputin/Magik, Maisie Williams as Rahne Sinclair/Wolfsbane, Charlie Heaton as Sam Guthrie/Cannonball, Henry Zaga as Sunspot/Roberto da Costa, and Blu Hunt as Danielle Moonstar/Mirage - all young mutants who don't have full control over their abilities yet and are considered a danger to themselves and others.
Release Date: August 2, 2019
Gambit
Man, this one has been plagued by delays. Channing Tatum has had his eye on the cajun mutant Gambit for years, but the project has run into a number of issues along the way (including word at one point that the film was going to move forward without Tatum). The biggest problem has been holding on to a director, as both Rupert Wyatt and Doug Liman signed on to the production only to leave it behind a few months later. Now, however, the project is on track to be released in June 2019, though Gore Verbinski has dropped out as director.
Release Date: June 7, 2019
Untitled Kitty Pryde Movie
Here's where we get into the "rumored" movies that still have enough meat on the bone for us to take them seriously. There has been a lot of talk lately about Fox asking Deadpool director Tim Miller to helm a solo standalone film for Kitty Pryde, the young X-Men member who was played by Ellen Page in two previous X-Men movies. There's even a strong rumor that comic writer Brian Michael Bendis is adapting a Kitty Pryde comic issue into a standalone film, that would be set at Christmastime and pit Pryde against a demon that's invading the X-Mansion. It sounds awesome, but for now, it's all rumor and hearsay.
Release Date: TBD
X-Force
Once Cable (Josh Brolin) is introduced in Deadpool 2, the next inevitable step would be the X-Force movie. The team, created by Deadpool papa Rob Leifed, first appeared in the New Mutants comic books but went on to become an aggressive counterpart to the X-Men team. Cable could actually piece together his initial version of the team by cherrypicking characters like Cannonball and Warpath from the New Mutants movie. This was recently mentioned in a THR article as having Drew Goddard attached to it, so we're hopeful it will continue to happen. But for now, the future is vague.
Release Date: TBD
Recently Released
Logan
The end of an era came earlier this year. Hugh Jackman's third solo Wolverine movie was also his final outing as the iconic character. Patrick Stewart joined Jackman as Professor X to give Wolverine a proper goodbye in the movie, which switched its title from Wolverine 3 to Logan. It was directed by The Wolverine director James Mangold, and was set in a nondescript future where Wolverine needed to come to the aid of a young X-23. Read our Logan review right here. This may be the last we see of Hugh Jackman in the X-Men universe, but that doesn't necessarily mean it will be the end of Wolverine.
Release Date: March 3, 2017
Your Daily Blend of Entertainment News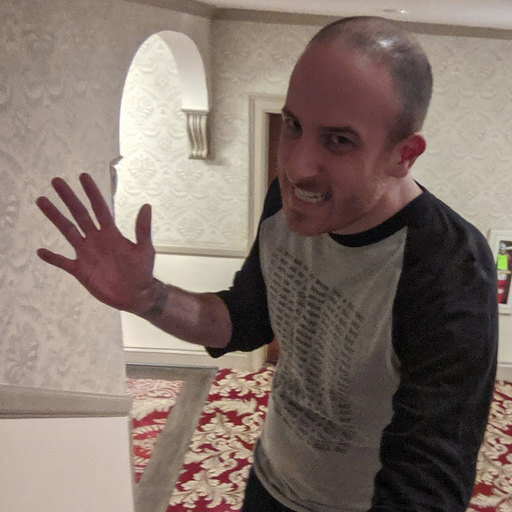 Assistant Managing Editor
NJ native who calls LA home and lives in a Dreamatorium. A decade-plus CinemaBlend veteran who is endlessly enthusiastic about the career he's dreamt of since seventh grade.