Monsters' Gareth Edwards On His New Film With Timur Bekmambetov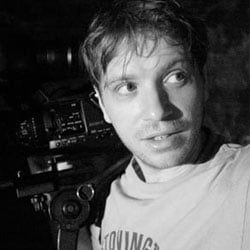 Considering what Gareth Edwards was able to accomplish with so few resources in his first feature film Monsters, it comes as no surprise to hear the writer-director has already got something else in the works. What also comes as no surprise is that this upcoming project is well, a bit unusual; it's "An epic human story set in a futuristic world without humanity."
While talking Monsters at New York Comic Con, in reference to the new movie's log line, Edwards jokingly asked, "Does that make sense?" Honestly, it doesn't really at the moment, but it should be interesting to see what Edwards does with the concept once Monsters hits theater and he has time to work on the script.
The film will be developed with Russian filmmaker Timur Bekmambetov, the man working on Abraham Lincoln: Vampire Hunter for Twentieth Century Fox, and with Bekmambetov's help, Edwards is hoping to have some financial stability and enough creative freedom to be able to make this one "on our own terms and make the film we want to make."
It's hard to get enough of a sense of what he has up his sleeve with so little information, but with Edwards in particular, it's easy to appreciate the mystery. Walking in to see Monsters, I expected something far different than what he delivered and the surprise was rather nice. Edwards also has an impressive sense of making fantastical concepts feel real, a prime concern when he was working on Monsters. Another plus is how driven Edwards is to make the film on his own terms. With the big studios assuming almost all of the creative control over bigger budgeted science fiction flicks, it should be refreshing to see Edwards deliver what I'm assuming to be something very different.
Check out what Edwards had to say about the new film in the clip below and click here to watch our full interview with the writer-director.
Your Daily Blend of Entertainment News
Staff Writer for CinemaBlend.
Your Daily Blend of Entertainment News
Thank you for signing up to CinemaBlend. You will receive a verification email shortly.
There was a problem. Please refresh the page and try again.