Olivia Wilde Will Actually Play The Stripper In Butter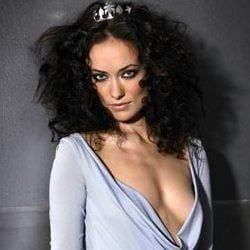 Yesterday's news that Alicia Silverstone would be playing a foul-mouthed and sardonic stripper in the comedy Butter was intriguing but also a little strange. How was the blonde 35-year-old supposed to play a character written as a 19-year-old with a black Bettie Page hairdo? And why?
As it turns out, the answer is: she isn't. The report that Silverstone was joining the Butter cast wasn't wrong, but they had the role wrong-- and as Movieline reports, Olivia Wilde will be the one playing Brooke the stripper. Silverstone will be playing the adoptive parent of a 12-year-old black girl who enters the local Iowa butter-sculpting competition, challenging the prickly wife (Jennifer Garner) of the long-reigning, philandering champ (Ty Burrell). If you see some connections there to real life, you're right-- the movie is written as an allegory for the 2008 Presidential primary, with Garner's character as the Hillary Clinton figure and the little girl, played by Imagine That's Yara Shahidi, as the Obama.
Wilde's addition pretty much solidifies the cast, and it seems fair to assume that Rob Corddry will be playing Silverstone's husband, the supportive father who encourages little girl Destiny to enter the competition. It'll be fun to see WIlde cut loose in her funny and unpredictable character, but Silverstone's casting feels even more appropriate-- the actress, famous for being a vegan, is playing a crunchy veggie type with a history of protesting the butter companies. That's not typecasting-- that's perfect casting.
Your Daily Blend of Entertainment News
Staff Writer at CinemaBlend