Paul Verhoeven Still Wants To Sex You Up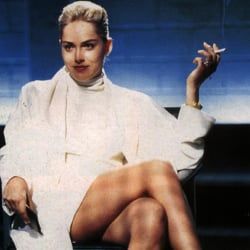 Paul Verhoeven re-earned a lot of goodwill with last year's Black Book, a Dutch-language World War II comedy that reminded people of the talent that he seemingly squandered with movies like, well, Showgirls. So now he's taking that restored reputation back to the genre that made him famous with Basic Instinct, planning an erotic thriller that producers describe as Risky Business meets Fatal Attraction.
Variety reports that Verhoeven is in talks to direct the untitled screenplay, written by newcomer Wendy Miller. In the story, a college intern embarks on a dangerous affair with his boss's wife. While the story sounds typical, Verhoeven has done a lot with thin plots before, and he's surely looking for an English-language opportunity to prove that, at 70, he's still got it. Give us hell, Paul!
Your Daily Blend of Entertainment News
Staff Writer at CinemaBlend