Portman And Gordon-Levitt Go Indie Again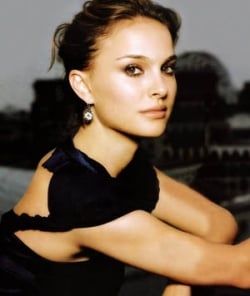 How is that we haven't seen Natalie Portman and Joseph Gordon-Levitt in a movie together? They're around the same age, with the same varied taste in indie films and bigger studio stuff (Cobra Commander vs. Princess Amidala here!) It's now looking like their on-screen pairing will happen on the indie side of things, with the two of them in talks for roles in Spencer Susser's comedy Hesher.
According to Production Weekly, Rainn Wilson is also in talks to join the film, which has a plot description available on IMDB: "T.J, a 13 year old boy and his Father, both devastated by the tragic loss of the Mother/Wife, are now living with the elderly Grandma. On his way to school one day, T.J has a chance encounter with Hesher, a late 20's year old with a troubled past. Hesher assumes a role as both mentor and tormentor, leading T.J into troubles he could never have imagined. Nicole, a young grocery clerk trying to make ends meet steps in to protect T.J from a vicious attack, T.J becomes enamored with Nicole, only to have his fantasies destroyed by Hesher. Hesher moves into Grandma's home, although uninvited, he is somehow accepted."
Of course, the same IMDB page also says that John C. Reily is rumored to be part of the film, probably in the same role that Wilson is eyeing. So don't take any of this too seriously. One thing worth noting, though-- Susser's short film I Love Sarah Jane made 2008's International Watch List, basically a poll of 50 U.S. studio executives about their favorite international films of the year. That was a list that also included critical hits Hunger and Let the Right One In. Susser is clearly a talent to watch, so it'll be interesting to see what he does with his U.S. debut-- regardless of whether Portman, Gordon-Levitt and Wilson become a part of it.
Staff Writer at CinemaBlend