Richard Linklater's Everybody Wants Some Trailer Is Nostalgic And Hilarious, Watch It Now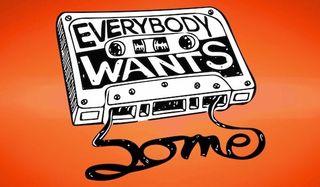 Richard Linklater's 1993 coming-of-age comedy Dazed and Confused has become a modern classic, falling into the same category as bittersweet coming of age films like George Lucas' American Graffiti (it also introduced us to tons of actors who would go on to become big stars, like Matthew McConaughey and Ben Affleck, among others). As he did for the 1970s, the writer/director is now back to take on the '80s with Everybody Wants Some, his so-called "spiritual sequel" to Dazed and Confused, which just dropped a hilarious, heartfelt new trailer.
The action in Everybody Wants Some moves the setting from high school to college, from football players to a collegiate baseball team, and from the 1970s to the 1980s, but watching this trailer, it's easy to comprehend the "spiritual sequel" nature of the movie.
The mastermind behind Boyhood hits a lot of the same touchstones here as he does in Dazed and Confused. There's a big, sprawling cast replete with a wide variety of types (stoner, jock, dick, party guy), lots of antisocial antics (beer bongs, regular bongs, sledding down stairs on a mattress), pranks (duct taping the new guys to a wall and hitting baseballs at them), and all manner of shenanigans.
You can bet there will also a number of poignant and personal moments to be found, ones where characters come to serious realizations about their lives and growing up and that sort of thing. But don't worry, there promises to be more than enough comedic madness to go around.
As you have come to expect from just about every Richard Linklater movie, you can look forward to hearing a variety of popular songs from the era, spanning a wide range of genres, and used for everything from underscoring the crazy, upbeat nature of a party scene to driving home painful emotional beats. You probably guessed that, since the title, as is the case with Dazed and Confused, comes from a song.
As you likely gleaned from this trailer, the plot of Everybody Wants Some revolves around a group of college baseball players and follows them as they attempt to navigate the tricky waters of living on your own, free from parental supervision for the first time. And as they presumably try to play baseball at some point between drinking binges, getting high, and scoring in other ways, if you get my meaning.
Linklater has also said this is something of a sequel to Boyhood as well as Dazed and Confused, despite being set in different eras, because that film ends right where this one picks up, with a kid arriving at college, dealing with all of the things that one encounters in that process.
Everybody Wants Some hits theaters April 15, 2016.
Your Daily Blend of Entertainment News
Thank you for signing up to CinemaBlend. You will receive a verification email shortly.
There was a problem. Please refresh the page and try again.