Ryan Reynolds Abandons Highlander Reboot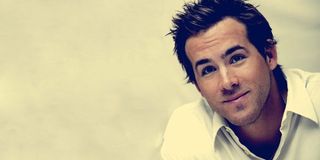 There can only be one Highlander… and apparently that's a fictional rule that also applies to rebooting the series. Summit Entertainment has been attempting to kickstart a new Highlander movie since 2008, and after cycling through a series of writers, directors and potential stars, it's lost yet another crucial piece of the puzzle. According to The Wrap, Ryan Reynolds has dropped out of the film's lead role, a year after landing the role and six months after the director who hired him, Juan Carlos Fresnadillo, dropped out himself.
When Fresnadillo departed the studio vowed to find a new director to take over, with Reynolds still on board for the lead… and that was the last we heard of it. Justin Lin, who at one point planned to direct it, was still on board as a producer, and as he decided to step away from Fast & Furious 7, it's possible Summit thinks they can bring him back in to direct. Either way, they're spinning Reynolds' departure as a benefit for whichever director winds up signing on, giving him or her the ability to hire who they actually want to take the lead role.
And there was nobody, least of all hardcore Highlander fans attached to the Scottish hero, who seemed all that excited about Reynolds' casting, particularly after flops like Green Lantern and The Change-Up cast doubts on his abilities as a leading man. When we indulged in some fantasy Highlander casting back in 2009, we picked a few other options who are still valid leading men, namely Gerard Butler, who redeemed himself a bit lately with the surprisingly big Olympus Has Fallen-- and who gets bonus points for actually being Scottish. It sounds like Summit will hire a director before picking Reynolds' replacement, but if you've got your own fantasy casting suggestions, vote in the poll or share them in the comments. Voting to kill the reboot idea entirely, of course, is also an option.
This poll is no longer available.
Staff Writer at CinemaBlend
Your Daily Blend of Entertainment News
Thank you for signing up to CinemaBlend. You will receive a verification email shortly.
There was a problem. Please refresh the page and try again.