Scorsese Brings Day-Lewis On A Spiritual Journey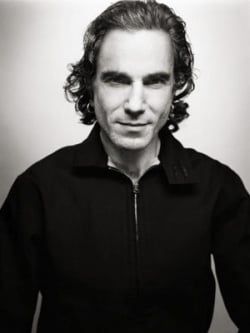 He wowed us when he went brutal and modern with The Departed, but for his next project Martin Scorsese is determined to return to the past. As usual, he's bringing along some high-caliber talent-- Daniel Day-Lewis and Benicio del Toro are both in negotiations to join the project, Silence, and Gael Garcia Bernal is interested as well.
The movie is an adaptation of the novel by Shusaku Endo, which Variety says follows two 17th century Jesuit priests who escape persecution in Japan and try to spread Christianity. Not sure who's playing which character, but the notion of del Toro and Bernal and their Puerto Rican-Mexican accents traveling across Europe and Asia is intriguing, to say the least.
Scorsese doesn't have a distributor for the movie yet, but he's working again with Graham King's GK Films, which handled The Departed, The Aviator, and Scorsese's last collaboration with Day-Lewis, Gangs of New York. If I were a studio I'd be hitching to get my hands on this one, as bizarre as it sounds.
Staff Writer at CinemaBlend
Your Daily Blend of Entertainment News
Thank you for signing up to CinemaBlend. You will receive a verification email shortly.
There was a problem. Please refresh the page and try again.