See How Much Star Wars 7 Has Changed The Classic Stormtrooper Look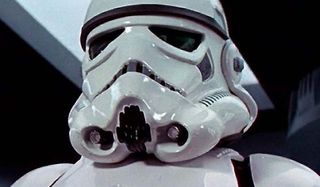 It was been officially confirmed that J.J. Abrams'
Star Wars: Episode VII is set 30 years after the end of Return of the Jedi, and just like in our world, we can expect that the universe of Star Wars has changed a bit. Three decades plus the death of a galactic emperor is going to make things evolve in new and unexpected ways. For example, it appears that at least some of the time has been dedicated towards designing new Stormtrooper helmets.
The website Indie Revolver has the scoop on what they claim is the newly designed Stormtrooper helmet from Star Wars: Episode VII. At a quick glance they look very similar – both are molded with white plastic and have alike eye holes and nose/mouth vents – but you can see many differences when compared to the classic helmet. Here is the rumored new design;
And here's what the original trilogy Stormtroopers looked like:
What makes the Star Wars: Episode VII helmet distinct is that it's far less bulky and busy than its predecessor. Rather than having the mask expand around the bottom, the whole thing is now a lot smoother – but looks to have the same functionality. The black eyes and the vent over the nose /mouth area is now made to look more like one piece, though the site points out that the blackness over the nose and mouth is mesh instead of plastic.
While we are still taking this story with a grain of salt, one reason why we are inclined to believe it is because of some work done by design artist Tom Hodges. Earlier this week, Hodges posted a drawing on his personal Facebook page of what he claimed was a close approximation of the look of the new Stormtrooper helmet from Star Wars: Episode VII - and what he drew looks a whole lot like what Indie Revolver is posting (the images have sadly been taken down due to fan backlash). He has taken to his Instagram account to confirm that the new images are legit, posting:
It's not official confirmation, but it is a suggestion that the images could be legit.
Slightly less convincing is the second Stormtrooper helmet design Indie Revolver has posted. The look is at first described as being for a "Jungle Trooper" but the site suggests it could also be an update of the Snowtroopers from Empire Strikes Back. Here is what's said to be the Star Wars: Episode VII version:
And here is what audiences were introduced to in 1980:
If the look is in fact a new version of the Snowtrooper, then you'll notice that the singular eye holes have been replaced with one long line, and that the cloth hoods have been replaced by more standard white plastic with ventilators.
Amidst all of this aesthetic analysis, we would be doing ourselves a disservice if we didn't also ask the most important question this story generates: why are there still Stormtroopers hanging around and getting new equipment 30 years after Return of the Jedi? Is this a sign that the Empire didn't fall with the death of the Emperor, and that someone took his place? Is the movie still going to contain a level of Rebels and Jedi vs. Empire and Sith? It's still too early to say, but it's something interesting to ponder over.
Star Wars: Episode VII is currently in production and will be in theaters on December 18, 2015.
To read more about the looks and see another picture, head over to Indie Revolver.
Your Daily Blend of Entertainment News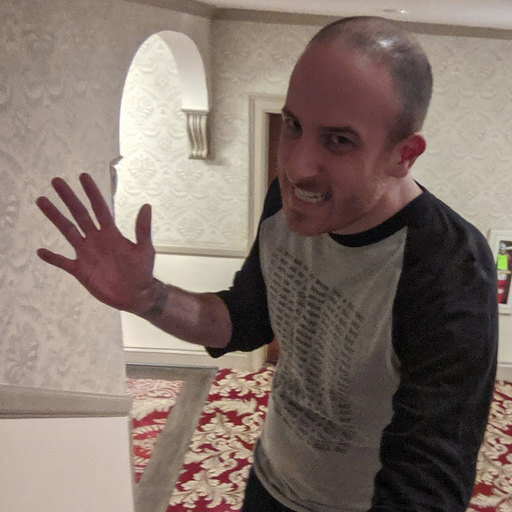 Assistant Managing Editor
NJ native who calls LA home and lives in a Dreamatorium. A decade-plus CinemaBlend veteran who is endlessly enthusiastic about the career he's dreamt of since seventh grade.