Seizure-Inducing Trailer For Enter The Void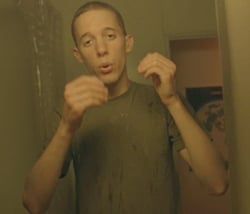 If you've ever wondered what it's like to be on drugs but just can't bring yourself to take any, then this movie is for you. Enter the Void is the latest film from Gaspar Noe (Irreversible) and this trailer wastes no time sending the viewer on a flashy, colorful, kinetic ride that can only be described as a drug-induced fever dream.
The story follows a drug dealer in Japan who is living with his sister until he is shot and killed; from the afterlife he returns to watch over his sister in order to honor a pact they made as children. The film was nominated for the Golden Palm at Cannes as well as for Best Picture as Sitges, where it took home best cinematography and the special prize of the jury, so expect something great when we finally get to see this film September 24th.
The trailer could just be showing off the films craziest moments and hiding a calm and collected core, but my instincts tell me we're going to be looking at Trainspotting on steroids and it's going to be a wild ride. Scope out the trailer below or head on over to Apple to view it in glorious HD.
Your Daily Blend of Entertainment News