Seth Rogen And Elizabeth Banks Make A Porno!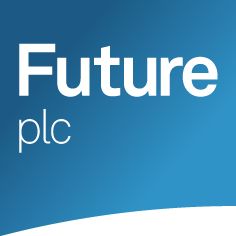 Wow. I never saw this coming, but maybe I should have. Kevin Smith has just assembled the perfect cast for his in-development comedy Zack and Miri Make a Porno. Playing the lead roles of Zack and Miri will be former 40 Year-Old Virgin cast mates Seth Rogen and Elizabeth Banks. This is now officially my most anticipated movie… ever.
Rogen, Banks, and Smith are a match made in heaven. Both Rogen and Banks have a gift for raunchy-but-sweet humor as evidenced by their amazing performances in, well, everything either of them has ever been in. They're also both willing to do just about anything for a laugh, even if that means copious amounts of humiliating nudity. As a bonus, they're both fast-rising stars who, no offense to Kevin Smith, who I love, could probably have landed a much higher-profile movie than this one. I mean, after Knocked Up Rogen can basically write his own ticket. He could be cashing big paychecks on the modern day equivalent of Armageddon if he wanted to. With guest appearances on Scrubs and increasingly big roles in other movies, Banks's career is starting to soar as well. Great though his movies are, Kevin Smith's films are never blockbusters and it's highly unlikely that either Rogen or Banks is getting a big paycheck for this. If they're doing it, they're doing it not because they need it, but because they must think it's going to be pretty good. Welcome to the club guys.
So what's it about? Rogen and Banks play two lifelong, platonic friends who decide to make a porno as a way of getting out of debt. They enlist the help of their friends, but start to realize their relationship may be less platonic than they thought. It's a love story, with porn. Come on, doesn't that story just scream Rogen and Banks? This is going to be brilliant. I'll just say it right now: Best movie of 2008. I don't even need to see it. Genius casting Kevin. Beyond genius.
Update! Here's what Kevin has to say about casting Rogen and Banks in the Weinstein's press release: "Getting Seth in this flick is like suddenly growing an extra six inches in the crotch. And as if that wasn't awesome enough, we scored the comedically and aesthetically gifted Elizabeth, too. Cast-wise, I'm now extremely well-hung." Apparently getting Rogen was part of his plan all along. He says, "I wrote the part expressly for Rogen because he's a funny as f-ck comedy god and we're insanely lucky he said 'yes.' Dude coming on board is a total mitzvah. And in order to show my appreciation, as well as fit in better with Seth, Harvey and Bob, Scott and I will be converting to Judaism. Bar Mitzvah invites are in the mail."
Your Daily Blend of Entertainment News
Thank you for signing up to CinemaBlend. You will receive a verification email shortly.
There was a problem. Please refresh the page and try again.