The Shield Creator Shawn Ryan Tackling Tom Clancy's Without Remorse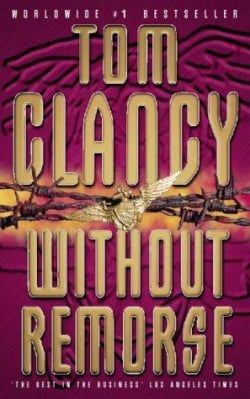 There's already one recurring Tom Clancy hero out there angling for a comeback, the indefatigable badass Jack Ryan, who will be the main character in Paramount's forthcoming Moscow, starring Chris Pine. But Clancy wrote a whole ton of novels, and he's got another character lingering in the archives who seems ready for his own big-screen debut. Vulture reports that The Shield creator Shawn Ryan is now working on an adaptation of Clancy's 1993 book Without Remorse, starring John Kelly, a former Navy SEAL duking it out with the drug ring responsible for his girlfriend's death.
Though the original book is set in the 70s, apparently they're leaning toward setting the film in the present-- after all, The Wire has only made the setting of inner city Baltimore more famous since the book came out. Ryan is already a big name on his own for TV fans, having created both The Shield and FX's current series Terriers, but he'll be teaming up with two other big names to make Without Remorse happen; superstar screenwriters and producers Alex Kurtzman and Roberto Orci are on board to produce. Of course, they're also producing a million other things, but with the Clancy connection this one seems likely to have an easier time getting out of the gate than most.
Your Daily Blend of Entertainment News
Staff Writer at CinemaBlend