A Single Man Trailer: Colin Firth Makes His Oscar Bid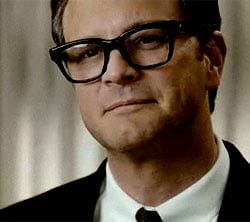 If you like your footage silent and your quotes aplenty, then you're bound to love the trailer for Tom Ford's A Single Man. Yes, that Tom Ford—the American fashion designer turned Gucci posterboy. Word around town is that Ford single handedly brought Gucci out of near bankruptcy, skyrocketing it to a $4.3 billion value in 1999. Adapted from Christopher Isherwood's novel of the same name, A Single Man is the 48-year-old Austin native's directorial debut. Early reviews have been positive, and the film nabbed itself a cool nomination for a Golden Lion at the 66th Venice International Film Festival.
Starring Colin Firth as a gay British professor living in Southern California, the cast rounds itself out quite nicely with support by Julianne Moore, Matthew Goode, and Nicholas Hoult. Poised for an Oscar-contending mini-release in December, the film won't be going wide until early 2010. For a peak at what all the buzz is about, check out the trailer below:
E Online reports that the film's production design was orchestrated by the same design team behind Mad Men, which becomes rather intriguing once you consider that costume and production design was under the direction of Tom Ford, your resident fashion mogul. Rewatching the trailer within this context actually makes it markedly more interesting. It doesn't, however, make it any less silent.
Your Daily Blend of Entertainment News
Thank you for signing up to CinemaBlend. You will receive a verification email shortly.
There was a problem. Please refresh the page and try again.