Spike Lee Starts Selling Time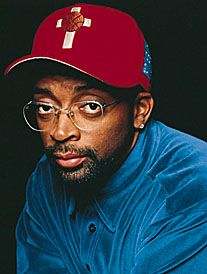 Since landing one of his few commercial hits with Inside Man, Spike Lee is taking his time before jumping into another project. After all, he doesn't want another She Hate Me on his hands.
According to Variety, he has chosen a new project to write, but is still on the fence about whether he will direct it. 20th Century Fox piqued his interest in a supernatural thriller calling Selling Time. The film has had a rough path towards the big screen, with frequent delays and a flip-flop of directors (Forest Whitaker was once attached).
Selling Time is about a man who sells parts of his life, as he tries to relive and change his worst day ever. Never underestimate the allure of a damaged past begging for mending.