Star Wars: The Force Awakens Off To A Red-Hot Start Overseas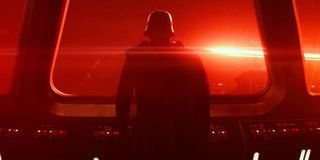 In some lucky cities around the globe, Star Wars: The Force Awakens already has opened… and so have those cash registers. International figures for J.J. Abrams' first Star Wars movie are starting to trickle in, setting up what is expected to be a massive, and potentially record-setting, weekend at the box office.
So far, audiences in France, Italy, Norway, Sweden and beyond have been able to see Star Wars: The Force Awakens, and the grand total for Wednesday's box broke down to $14.1 million, according to The Hollywood Reporter. Here's how the statistics broke down:
- $5.2 million in France, the largest number from Wednesday night. According to THR, that was good for "the biggest launch ever for a Disney film, the biggest for a Star Wars title and the biggest December opening day.
- $2 million in Italy, the biggest opening for a Star Wars film.
- $1.7 million in Sweden.
- $1.1 million in Norway.
- Finally, The Force Awakens grabbed $800,000, $600,000 and $800,000 in Belgium, Finland, and the Netherlands, respectively. Those are opening day records for each market.
The point of this being that wherever Star Wars has opened so far, it has posted close to the largest, if not THE largest, opening number in the territory. This bodes well for its domestic tally, which will begin with 7 pm screenings on the East Coast tonight.
Here are some interesting numbers that Star Wars: The Force Awakens likely wants to keep in mind. According to the great BoxOfficeMojo, the highest opening day gross belongs to Harry Potter and the Deathly Hallows, Part 2, with $91 million. In a single day! The best Thursday opening belongs to a different Star Wars movie, Revenge of the Sith ($50 million). And, of course, the biggest opening weekend (non-Friday) is Transformers: Revenge of the Fallen, with $108.9M.
Seeing as how The Force Awakens had sold a reported $100M in presale tickets, I'm leaning on Star Wars owning every single record in the books by the time all the dust has settled. In fact, the only one I'm sure J.J. Abrams has his eye on is $2.788 billion, which is the Worldwide Total for Avatar, the highest grossing movie of all time.
Can it get there? Only if you go. Star Wars: The Force Awakens continues to roll out into theaters, and will open in the U.S. tonight. Got your ticket?
Movie junkie. Infatuated with comic-book films. ReelBlend cohost. Resident dad. Extroverted introvert. Wants to see the Snyder Cut. Managing Director at CinemaBlend.
Your Daily Blend of Entertainment News
Thank you for signing up to CinemaBlend. You will receive a verification email shortly.
There was a problem. Please refresh the page and try again.