Star Wars: Rogue One Just Added A Sherlock Actor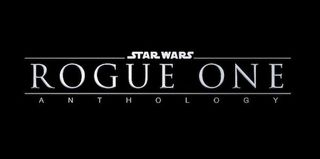 As production approaches, we keep hearing more and more about the upcoming Star Wars: Rogue One, the first of the so-called standalone Anthology films that will start populating that far, far away galaxy. Now we've learned that British actor Jonathan Aris, most known for his role on BBC's Sherlock, is likely joining the cast and there is a little bit about his character.
The BBC came across Aris' Spotlight Page, an official online resume that actors and agents use, and found an interesting tidbit about the performer and his relationship to Star Wars: Rogue One. At the top there is a listing that reads:
If you read that and think that this means Jonathan Aris is playing a character named Senator Jebel in the Gareth Edwards-directed Star Wars: Rogue One, that is exactly the conclusion many other people have jumped to as well. While this is far from official, it is a solid indication that Aris is going to be involved. Spotlight listings for J.J. Abrams' Star Wars: The Force Awakens proved to be fairly accurate compared with what we found out later, so this seems pretty legit, at least more so than your average rumor from an unnamed source.
As far as his role, we'll have to wait and see who exactly Senator Jebel is, but there are possibilities. Set in the time before A New Hope, when the Rebels steal the plans for the first Death Star, this is a time when the Empire is tightening its grip on the galaxy. Being a senator, it's possible he is a remnant of the Galactic Republic working with the Rebels to combat the Empire. Then again, Aris often plays squirmy, weasely dudes, like his snarky coroner in Sherlock, so it's easy to imagine he could be on the side of the Empire as well. We could see it go either way.
We'll have to wait and see, but with filming on Rogue One scheduled to begin shortly (some reports indicate that it has already started in some capacity), we'll likely be hearing more before long. The only official announcement we've had is about Felicity Jones as the female lead, but there have also been substantial reports of Ben Mendelsohn playing the main villain, as well Forest Whitaker and Riz Ahmed showing up. We've even heard reports that Darth Vader himself and a bunch of bounty hunters we're familiar with could get in on the fun. Like with all things Star Wars, however, we likely won't know much for certain until we actually watch the damn thing.
Directed by Gareth Edwards (Godzilla), Star Wars: Rogue One opens everywhere December 16, 2016.
Your Daily Blend of Entertainment News