Steven Soderbergh's Contagion To Spread Virus In Hong Kong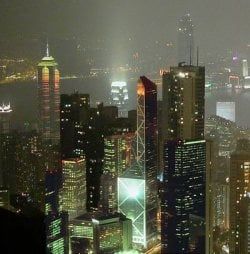 Steven Soderbergh will make Hong Kong ground zero for his deadly virus film Contagion. According to THR, Soderbergh is gearing up to shoot in China's harbor city, and not without churning up some tortured memories. The 2003 SARS epidemic that killed 774 people in a 9 month period began in the Guangdong province of China before spreading worldwide. Of course I'm sure that's not lost on Soderbergh, ever the provocateur.
Contagion features a downright silly collection of talent, with Kate Winslet, Laurence Fishburne, Jude Law and Matt Damon all signed on. Soderbergh has also cast Hong Kong native Josie Ho as the sister of "Patient Zero," who is the first to be affected. The snakebit role of "Zero" has yet to be cast.
This talent roundup is actually holding its own against the A-list ensemble that inexplicably aligned for 1995's similarly themed Outbreak (Morgan Freeman, Dustin Hoffman, Kevin Spacey). But Outbreak was just another mass-market suspense thriller from the 90's. If there's one thing about Soderbergh, it's that even when he plays kitsch, he does it his own way. Expect Contagion to have a topical power that we don't see coming. I do have fond memories of Patrick Dempsey playing the patient zero role in 1995's Outbreak, though, before he was the meticulously coiffed McDreamy. Back in his Outbreak days he was just McDealing infected monkeys on the California black market. We're all just grateful that girl didn't eat the cookie Dempsey offered her on the airplane.
Your Daily Blend of Entertainment News
Thank you for signing up to CinemaBlend. You will receive a verification email shortly.
There was a problem. Please refresh the page and try again.