Sunshine Cleaning Gets A Better Trailer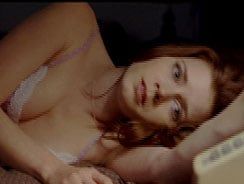 It seems a lightyear ago that I sat raced in out of the bitter temperatures of Park City, to slink into a seat at the festival screening of Amy Adams new movie Sunshine Cleaning. Billed as a movie about two women who do gory crime scene cleanup work, it turned out to be only casually about that subject, and focused primarily on the dynamic of a small family. The audience seemed pleased, the movie was festooned with big names, and seemed destined for at least some sort of semi-wide theatrical release. For god's sake, it's got Amy Adams… in her undies… repeatedly! That should be something even mainstream audiences might want to see.
In the months since though, we've heard nary a whisper from the film until a few weeks ago when this painfully bland, INDIE movie trailer leaked out online. Seeking to correct that initial and much delayed marketing misfire, Overture Pictures has now released a second trailer for the film. This one is far more representative of the movie's true content, and it also contains many lovely shots of its primary selling point: Amy Adams in an assortment of delightfully skimpy outfits.
Watch the second and better trailer for Sunshine Cleaning below:
Your Daily Blend of Entertainment News
Thank you for signing up to CinemaBlend. You will receive a verification email shortly.
There was a problem. Please refresh the page and try again.