Tarzan Reboot Circles A 2016 Release Date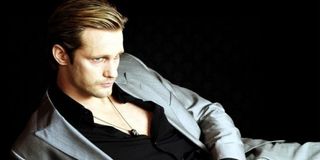 The Tarzan reboot setting up shop at Warner Bros. just swung onto a choice release date, circling July 1, 2016 on the calendar.
Variety breaks the news. And believe it or not, that's ALREADY a busy weekend at the local multiplex. Independence Day 2 is hovering over the release date, even as original star Will Smith lets it be known that he will not be returning for the sequel. And Columbia Pictures hopes to release Angry Birds into theaters on that weekend… though audiences might be more interested in a Flappy Birds film at this point.
Looking slightly ahead into the 2016 future, Marvel also has circled the following weekend, July 8, as a release slot for an undetermined feature film. So Tarzan is going to have to heed the advice of the Cobra Kai and strike first, strike hard, no mercy, sir!
Still, traditionally, the July 4 frame (of which this movie would fall) has been very, very good for blockbusters, and the Tarzan reboot should score in the slot so long as it lives up to expectations. We don't know what the movie's official title will be. (Could they tack on a mouthful of a subtitle like Greystoke: The Legend of Tarzan – Lord of the Apes?)
But we do know a decent amount about the creative crew assembling for this new Tarzan film. It will be directed by David Yates, who is coming off a string of back-to-back Harry Potter films. And the lead will be played by Alexander Skarsgard, of True Blood fame. The Wolf of Wall Street beauty Margot Robbie recently signed on to play Jane opposite Skarsgard's Tarzan. And because they now are on board to play "character actor support" in numerous feature films (see the new RoboCop, as an example), Samuel L. Jackson and Christoph Waltz are on board as co-stars. Please, please let the new Tarzan look a little something like this!
Tarzan will be released in 3D. A slew of writers worked on the screenplay, including John August, Marianne Wibberley, and Adam Cozad. Warner's 2016 summer will kick off with Batman-Superman, another blockbuster with no official title yet. Where do we hand in our money?
Movie junkie. Infatuated with comic-book films. ReelBlend cohost. Resident dad. Extroverted introvert. Wants to see the Snyder Cut. Managing Director at CinemaBlend.
Your Daily Blend of Entertainment News
Thank you for signing up to CinemaBlend. You will receive a verification email shortly.
There was a problem. Please refresh the page and try again.