Tom Hardy Replacing Michael Fassbender In Tinker, Tailor, Soldier, Spy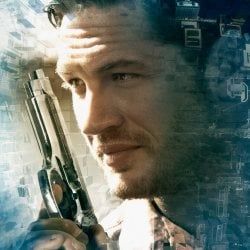 For a while we've been keeping an eye on Tinker, Tailor, Soldier, Spy, the new film from Let The Right One In director Tomas Alfredson that's an adaptation of John Le Carre's Cold War spy thriller. As the cast has assembled it's just been getting better, with Gary Oldman, Colin Firth, Benedict Cumberbatch, Ciaran Hinds, Ralph Fiennes and Michael Fassbender all set to star.
Now The Playlist has discovered a bit of a casting change-up thanks to a piece in The Daily Mail, but miraculously, the producers have managed to replace Michael Fassbender (who's apparently busy shooting X-Men: First Class) with someone equally worthy. The Mail reports that Inception's Tom Hardy has stepped into Fassbender's role, playing Ricky Tarr. Oldman is playing the main character George Smiley, a retired spy charged with huntingdown a Soviet spy hidden within British intelligence. Tarr helps Smiley on his mission.
Even with Mad Max: Fury Road presumably filming early next year Hardy has found the time to become attached to all kinds of projects lately, as everyone in the world comes away from Inception thinking "Who is that guy, and how can I see more of him?" Though Hardy is still a relative newbie he fits in well with the Tinker, Tailor cast, who are all assembling in London over the next few weeks to start shooting.
Your Daily Blend of Entertainment News
Staff Writer at CinemaBlend