Tom Jane Axed From Walter Hill's Headshots Because He's White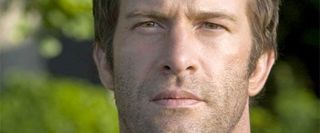 Back in the 80s and early 90s, Joel Silver established himself as one of the biggest producers on the planet with hits like Lethal Weapon, 48 Hrs., Die Hard, and The Last Boy Scout. Looking at those titles, you'll start to notice a pattern: the heroes were all white guys paired up with black partners or vice versa. It was a formula that made Silver millions upon millions of dollars and was a keystone in action films for years. Now Silver is trying to bring that dynamic back, but, unfortunately, Tom Jane is suffering for it.
AICN reports that Jane, who was cast alongside Sylvester Stallone in Walter Hill's Headshots, is being forced off the project as Dark Castle Entertainment, the Silver-owned production studio, and Warner Bros. are looking for someone more "ethnic." According to the story, Jane is still Hill's favorite for the part, but the studio "is insistent on getting a minority in the role." Arrow In The Head reached out to Jane to get his side of the story, who said, "No comment, but I can tell you this, we have a classic with me & Sly & Hill. Script is tailor made for us all." Jane also recently took to Twitter saying, jokingly, "Why, oh why did I have to be born white," and "Why is it so hard to find white racist jokes? Because being white is bad enough." In the film, Jane was to play a cop who teams up with a hitman (Stallone) to take out a criminal that killed both of their partners.
While I am certainly a fan of the classic dynamic (I am on record saying that Shane Black is my favorite action film writer) but this is bullshit of the highest order. This isn't a diversity issue or even a matter of finding the right person to play the part; this is the studio interfering with the direction of a project because they believe it will result in higher profits. I'm not an idiot - I do realize that making movies is a business - but this is the kind of move that's perceived as a giant middle finger to the audience.
Assistant Managing Editor
NJ native who calls LA home and lives in a Dreamatorium. A decade-plus CinemaBlend veteran who is endlessly enthusiastic about the career he's dreamt of since seventh grade.
Your Daily Blend of Entertainment News
Thank you for signing up to CinemaBlend. You will receive a verification email shortly.
There was a problem. Please refresh the page and try again.