Twilight Wins Big At Teen Choice Awards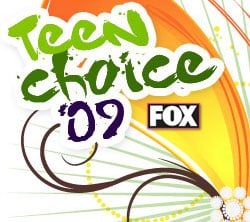 Even though the ceremony won't actually be aired until Monday night, the Teen Choice Awards happened this Sunday night and continued the trend of populist awards inexplicably lavishing love on 27 Dresses. I don't get it. When it was in theaters it made $78 million but it's being awarded with crowd favorites like Transformers 2 and Twilight. Come on people let's come together on this! Katherine Heigl is horrible. We can't agree on what Michael Bay did to Transformers, we can't agree on Twilight, let's at least get on the same page with this Katherine Heigl thing. Did you see the box office numbers for The Ugly Truth? I think we're making progress.
Aside from 27 Dresses which won "Choice Movie Chick Flick", this year's big Teen Choice Award winner was, predictably, Twilight. The fangless vampire film racked up a total of nine wins in such categories as Choice Movie Drama, Choice Movie Actor Drama, Choice Movie Actress Drama, and even one of those obligatory kissing awards all meaningless awards give out. Here's the full list of this year's Teen Choice Award winners, including winners in the categories of movies, television, music, and celebrity. That's right, we're now handing out awards to people for being famous.
Your Daily Blend of Entertainment News