Universal Bringing Back Curious George With The Despicable Me Team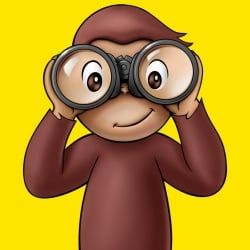 If you've been waiting all this time for a sequel to the Curious George movie starring Will Ferrell, sorry, you've already missed the boat-- it's reboot time. Yes, believe it or not, a movie not even four years old is already due for a freshening up. According to The LA Times, Universal and Illumination Entertainment are working on a new adaptation of Curious George, this one to be much more in the style of Illumination's recent hit, Despicable Me.
Of course, "reboot" is an odd term given that the Curious George series is much older and bigger than the recent movie, having started with H.A. and Margaret Rey's 1941 book Curious George. It will be a little strange, though, to see a movie version that apparently won't mimic the book's original illustrations but will fit in more with the modern CGI style of animation. Strange, but not surprising-- the 2006 film grossed just $58 million domestically, and with Illumination on a roll after Despicable Me, their style will likely find its way into all sorts of places you wouldn't expect.
Larry Stuckey, who wrote Meet the Fockers for Universal, will presumably be toning it down a little as the screenwriter on this one. Illumination is already developing Where's Waldo and The Lorax movies by way of adapting classic children's literature, and they've also got a Despicable Me sequel and some other original stuff in the works. No idea where Curious George might fit in, but given that the character has endured for nearly 70 years now, there's probably no big hurry.
Your Daily Blend of Entertainment News
Staff Writer at CinemaBlend