Uwe Boll's Darfur Trailer Is Offensive Only Because It Can't Spell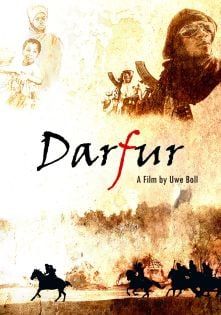 We've tolerated Uwe Boll's existence as a filmmaker all these years because, hey, he's not really hurting anyone except those stupid enough to pay to see his films. But somewhere along the line Boll decided to grow a conscience, and for his next project will be focusing his attention on a real area of conflict in the world-- Darfur, the area in Sudan that's been home to a massive genocide over the last decade.
Yes, I know, Uwe Boll getting political makes me a little ill too. What could possibly make this whole thing worse? A typo in the damn trailer. Check out the trailer for Darfur below, thanks to Twitch Film, and see if you can spot the moment where spellcheck goes completely on the fritz. The trailer is at least trying to look serious, but the typo reminds you that you are firmly in Uwe Boll territory. God help us all.
(Hat tip to Film School Rejects for alerting us to this madness)
Your Daily Blend of Entertainment News
Staff Writer at CinemaBlend